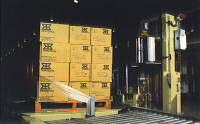 GAP Services, Inc. (GAP) is a company benefiting from the culmination of experience provided by Ralph Dickinson (President) and the experienced staff he surrounds himself with. Originally, he and his partners developed the North American market for both stretch wrap machinery and film products. They formed Stretch Packaging Systems International (aka SPS International) and established a partnership with Muller Manufacturing as the exclusive Canadian Distributor for all Muller products, starting in the early 1980's and running right through to the late 1990's. As a result, the vast majority of Muller machines in the Canadian market have gone through our hands! Later, after running the stretch wrapping division for Canada, he moved on to form his own company, GAP Services, Inc. (aka GAP). As before, GAP is proud to represent Muller as its premier Canadian Distributor.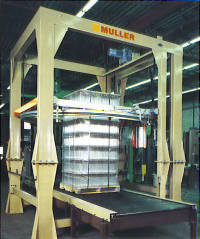 The experience and long years of service offered by the key staff at GAP are a testament to the quality of service and the pride we take in selling, installing, and supporting the finest stretch wrap machines in North America. All of the front office managers at GAP started with Stretch Packaging Systems in the late 1980's, and early 1990's, and have worked with Ralph in the stretch wrap industry continuously ever since. Some had even worked for Muller directly. GAP's key service technicians also reflect our tradition of long years of continuous service in the stretch wrap industry. Some of the start dates of our techs even predate that of the front office staff. It's fair to say that most of us have been a part of, and grown up with, the stretch wrap industry since the early years.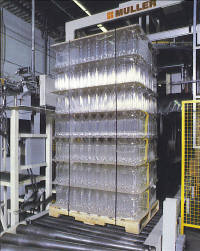 Currently, GAP offers an array of stretch wrapping product and services second to none in North America. We sell all varieties of stretch wrap machinery, from basic semi-automatic turntable and rotary tower wrappers (for basic low volume warehouse operations), through conventional automatic turntable and rotary tower wrappers (complete with conveying systems for higher volume and automated applications), and are specialists on the Muller Octopus line of automatic wrappers (when speed and/or film economy are primary factors). And finally, having the benefit of full time and experienced stretch wrap technicians, GAP is able to offer services not common to the stretch wrap industry, namely, 24 Hour Emergency Service and Technical Support, Preventive Maintenance (PM) Service, Parts, Installation Services, Retrofits, and stretch wrapper Rentals.